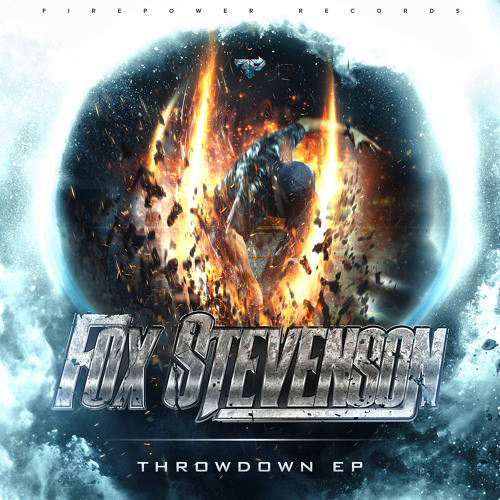 Fox Stevenson and Firepower Records bring us some electronic summer heat with the release of the five track Throwdown EP.  Anyone who's heard Stevenson's production style knows it's not your garden variety EDM that's so popular with the kids these days.  This is one of those special producers that makes what they love, even if the style isn't what's popular.
What's great about the tracks on this EP, is that he incorporates some of the popular sounds into his own.  Track two -Throwdown- introduces us to some sort of hybrid trap style, showing his versatility and ability to blend genres.  The next song, Double up, lays on the dubstep and slows down the tempo of the EP to a nice head bobbing pace.
Don't get used to the down-tempo, Stevenson loves high energy in his tracks and it can clearly be felt after the midway point in the EP.  A beautiful mix of drum & bass tempos with a touch of house takes you on a  wild ride for the duration of the Throwdown.  Oh yeah, did I mention he's on all the vocals?  He has one of the most signature voices/voice styles in the industry.  There was a period when he was transitioning from Stan SB  to Fox Stevenson where people would argue about the artist in the title, but thankfully that's mostly in the past.  Don't forget to support the artist below.
http://soundcloud.com/foxstevenson
https://twitter.com/foxstevensonnow
http://www.youtube.com/FoxStevensonTV
http://instagram.com/foxstevenson
https://www.facebook.com/FoxStevensonMusic